We're hiring a
Full Stack Drupal Developer
jump to
Application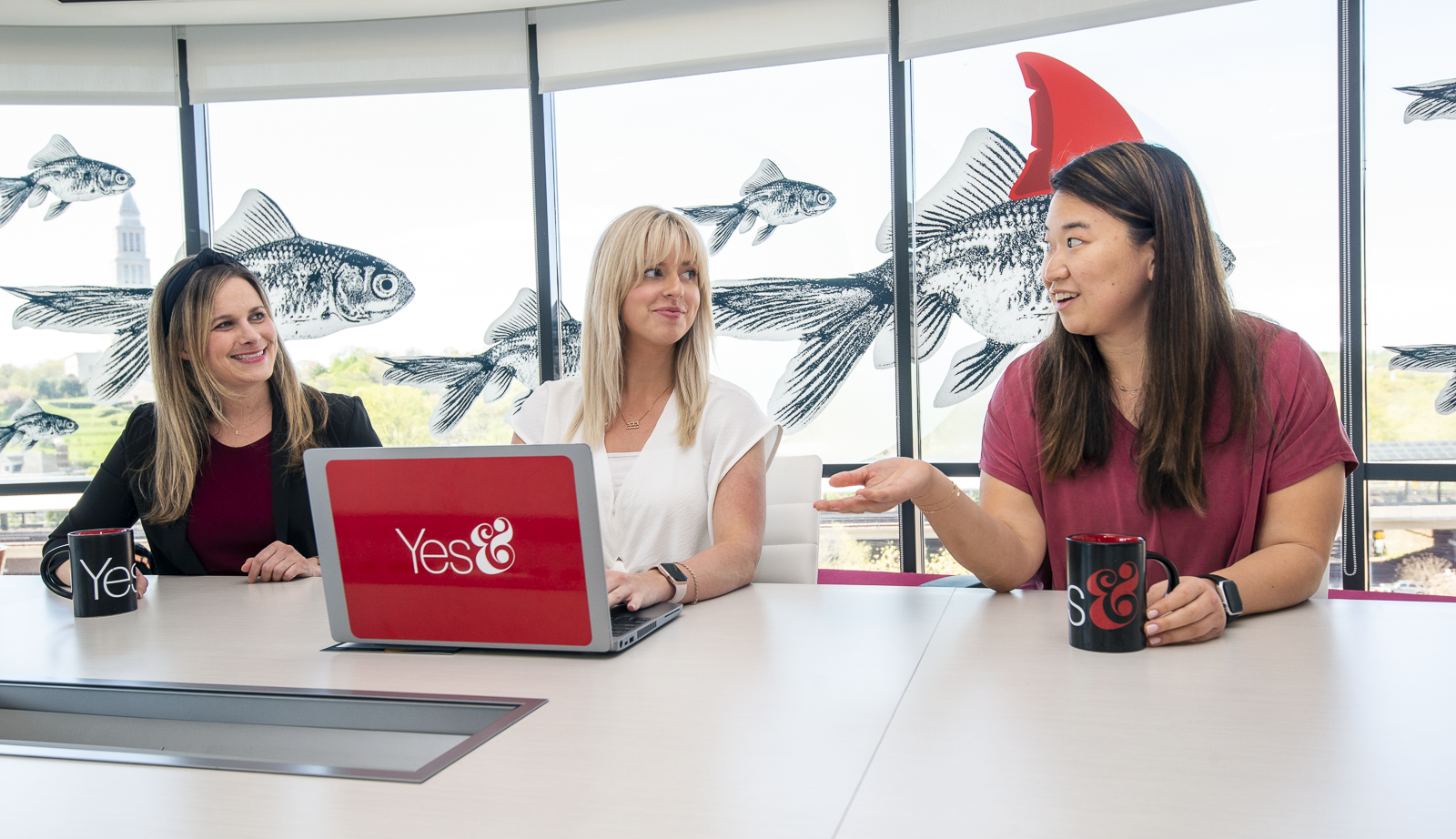 Yes& is one of the fastest growing marketing agencies in the Washington DC area. We're committed to unleashing the potential in our clients' brands and businesses as well as in the people who work at our agency.

Yes& is looking for a Full Stack Drupal Developer with a particular love and experience with API's and complex integrations. This is a senior level position for someone who enjoys custom theming as much as backend development (we know, you may skew one way or the other and that's ok!). You will be collaborating with a talented team of creative technologists on large scale web development projects for a variety of clients.
What you will do:
Write technical requirements & build stories.
Participate in code reviews for other developers.
Drupal site building and configuration.
Custom front-end and theme layer development.
Custom module development, and the maintenance of existing custom code.
Document code and processes, and participating in peer reviews.
Participate in client meetings and workshops as needed.
Actively contribute to the continual improvement of our processes and product.
Experience you need:
A curiosity and excitement for new web technologies / techniques.
5+ years experience with Drupal and work to show in Drupal 9.
5+ years experience with PHP & custom modules.
3+ years experience in front-end technologies.
Experience with source control (SVN, GitHub, or Mercurial).
Excellent time management, problem solving, teamwork, and communication skills.
Ability to follow technical specifications and production processes.
Must be a US Citizen and able to pass a Public Trust Security Clearance
Experience that would be a plus, but not required:
Experience / familiarity with WordPress (not core to your job, but we do have a fair amount of WordPress projects as well).
Experience in a fast paced Agency environment.
VALUES YOU SHOULD SHARE WITH US
Working within a diverse team environment.
Crafting solutions for internal and external processes.
Communicating effectively with colleagues and / or clients.
A mix of collaboration and self-direction in work.
"*" indicates required fields